There are so many delicious Sourdough Recipes That Aren't Bread. From sweet treats like cookies and cakes to savory dishes like pasta, the versatility of sourdough baking extends far beyond just homemade bread.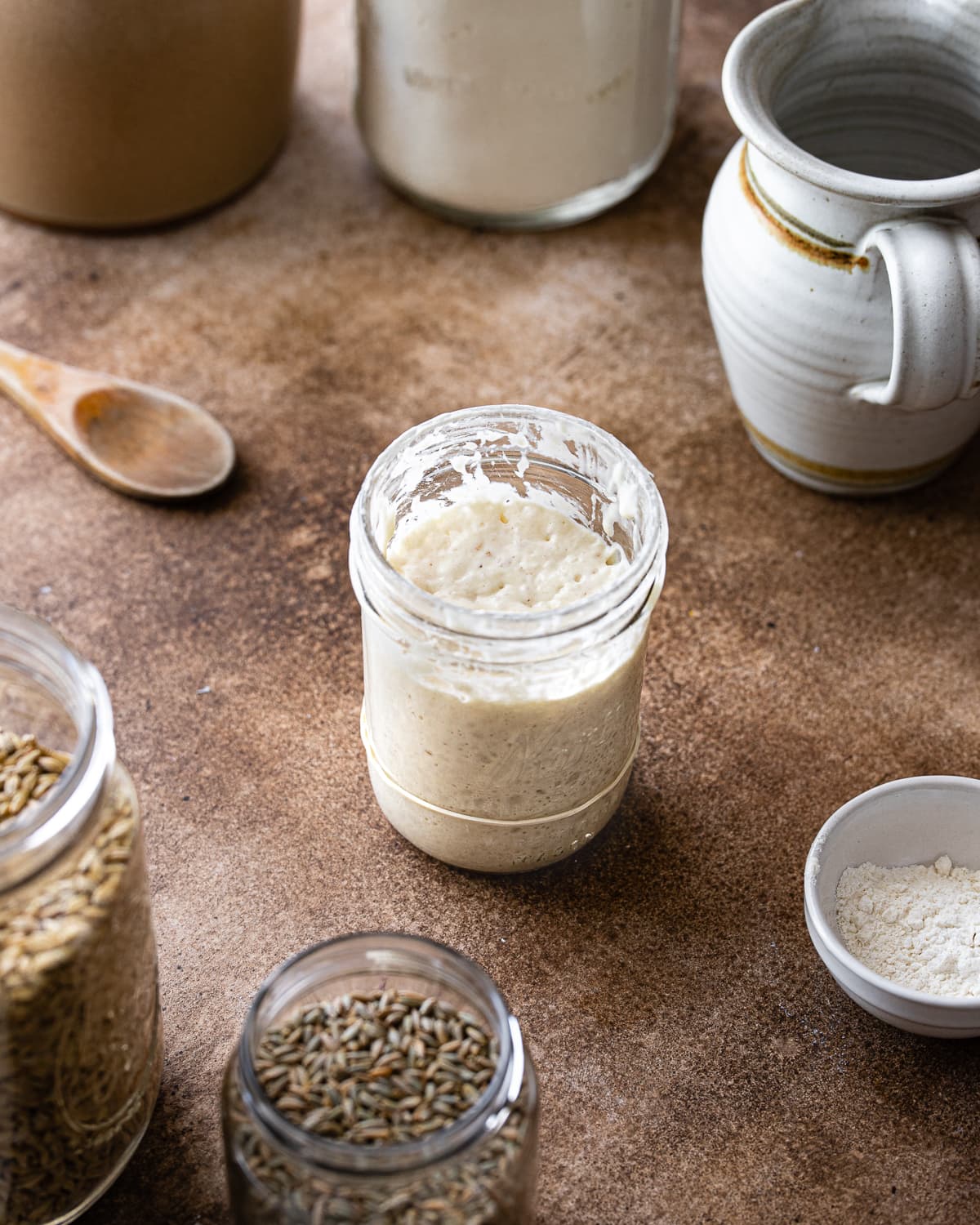 Every baker understands the joy of baking a fresh loaf of sourdough bread, but let's face it, bread recipes can be quite the time commitment, often taking hours or even days. Thankfully, there are plenty of simple sourdough starter recipes that go beyond bread-making, making your sourdough journey more versatile and convenient.
Short on time but still want to make flavorful bread? Try my Sourdough Discard Bread recipes that combine the efficiency of instant yeast with the flavor of long-fermented sourdough.
Jump to:
What is sourdough discard?
Sourdough discard is basically any excess from the feeding process and any portion of your starter that isn't used to make bread. Don't toss it! Use it to make these sourdough discard recipes or just store it in the fridge for later use.
Why you should add sourdough to recipes
Sourdough discard adds so many benefits to bakes and dishes! Beyond adding a delicious tang that improves and enhances flavor, it adds moisture and in certain instances imparts the magic of fermentation, making dishes more digestible and nutritious.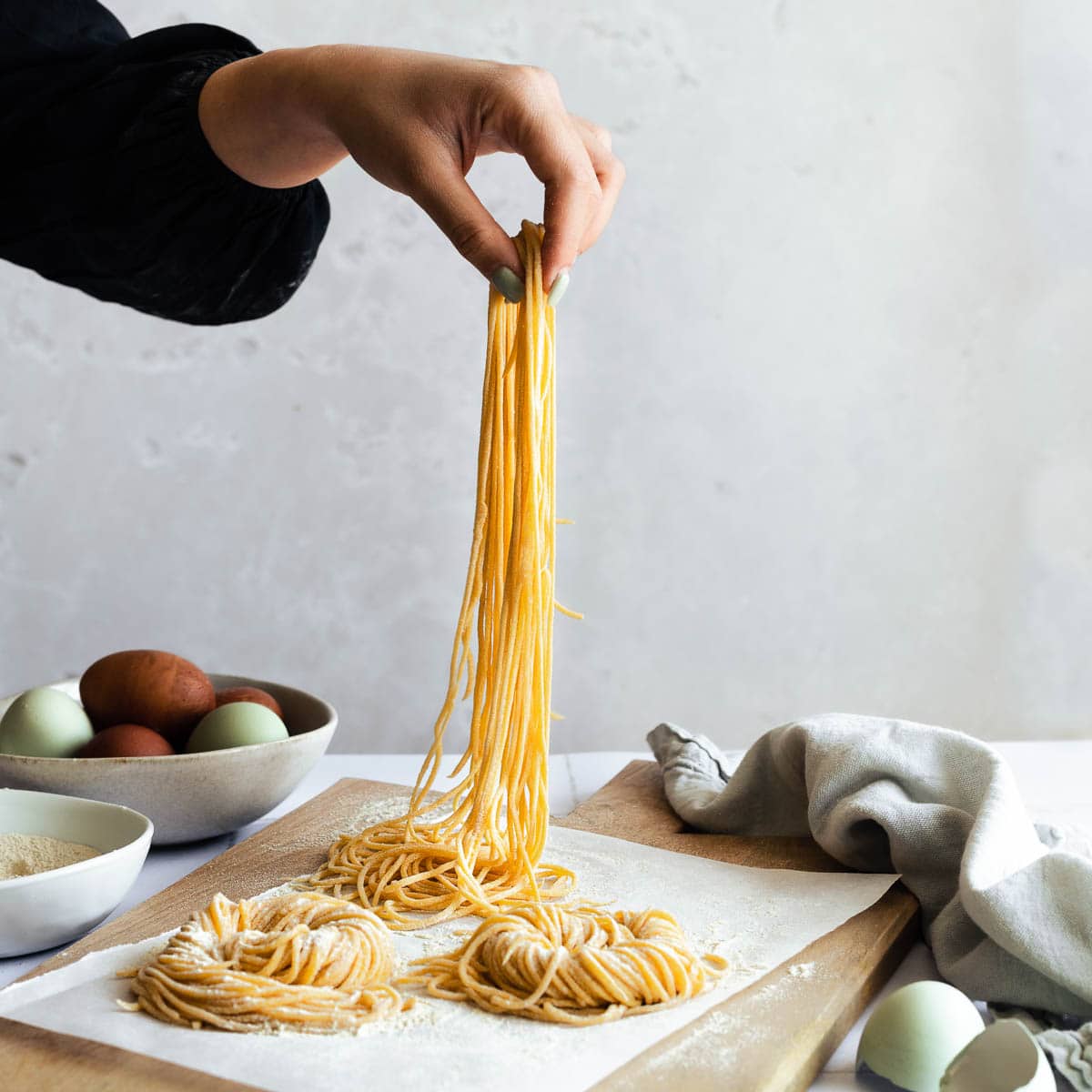 Why you'll love these recipes
Uses a lot of sourdough starter: If you don't bake bread very often, it becomes a little difficult to use your discard sourdough starter. These quick sourdough recipes are easy to make and use a lot of discard.
Adds a delicious tang: The acidity of sourdough serves as the perfect flavor complement to dishes. It's delicious in anything from Sourdough Chocolate Chip Cookies to Sourdough Pancakes.
Adds moisture to dough: Water that's locked in sourdough discard keeps bakes like Sourdough Carrot Cake and Sourdough Oatmeal Raisin Cookies tasting fresh and feeling tender for days.
Makes dishes easier to digest and more nutritious: The fermentation process acts like a second stomach that predigests flour in dough and batter, this makes baked goods much easier to digest.
Minimizes food waste: Great way to use your own starter to create delicious recipes instead of throwing discard starter in the garbage.
Can I add sourdough discard to any recipe?
Adding sourdough discard to a recipe isn't as simple as chucking a cup into your dough or batter. Sourdough contains a lot of water, and this added moisture can adversely affect the texture and flavor of a recipe. If not done correctly, it could make sourdough quick breads gummy and cookies spread.
Balancing the ratio of ingredients is especially important, so it's best to use recipes that have been specifically formulated and tested using sourdough discard.
My Top Sourdough Recipes That Aren't Bread
Sourdough discard adds a delicious tangy flavor that makes any great recipe even better. These no-wait sourdough recipes are quick and easy to prepare, and allow you to use a lot of leftover sourdough starter discard.
Recipe FAQs
What are sourdough discard recipes?
Sourdough discard recipes are dishes and bakes that do not use sourdough for its leavening abilities. These bakes and dishes usually use chemical leaveners like
Sourdough Zucchini Bread or Sourdough Waffles or no leaveners at all, such as Sourdough Pasta. 
How do you store sourdough discard?
I like to keep a sourdough discard jar in the fridge. After feeding your starter or if you have any leftover active starter that you're not using to bake bread, just toss it into a jar. No need to worry about feeding it since you won't be using it for bread baking.
Will my sourdough make my recipe too sour?
Sourdough discard brings in a delightful tang that enhances the taste of both sweet and savory dishes. The level of sourness it adds varies with the unique acidity of your sourdough discard. An active sourdough starter tends to be milder and slightly sweeter, whereas discard that's been in the fridge longer packs a stronger sour punch.
More Ways to Enjoy Your Sourdough Starter