---
---
a home baker just like you with a passion for sourdough
Here on Make It Dough, you'll find recipes that use sourdough starter and sourdough discard in delicious and creative ways.
I developed these recipes with your unique sourdough starter and kitchen in mind. Let me help you unlock the potential of your oven, so you can consistently create the most delicious bread and baked goods you've ever eaten. I also share ways to use your sourdough discard so it ends up in cakes, cookies and pasta, instead of going to waste.
---
New in the Kitchen
Here's what's new on Make It Dough
See all recipes →
---
Sourdough Baking Guides
Step-by-step Guide
Homemade Sourdough Bread
Baking bread at home is a labor of love. I'll teach you how to make a loaf of sourdough bread at home with a step-by-step guide, the tools you need and my favorite tips for success.
---
See all guides →
---
Trending Recipes
My most popular recipes according to you!
Sign up and never miss a recipe
---
Father's Day Recipes
Show your appreciation for dad with these special treats.
---
---
Enroll in My Virtual Sourdough Course
I'll teach you everything I know about sourdough from creating your own starter to baking your first loaf of sourdough.
With over 90 minutes of instructional video content. You'll get an in-depth lesson on fermentation and teach you how to make great sourdough bread consistently in any condition.
---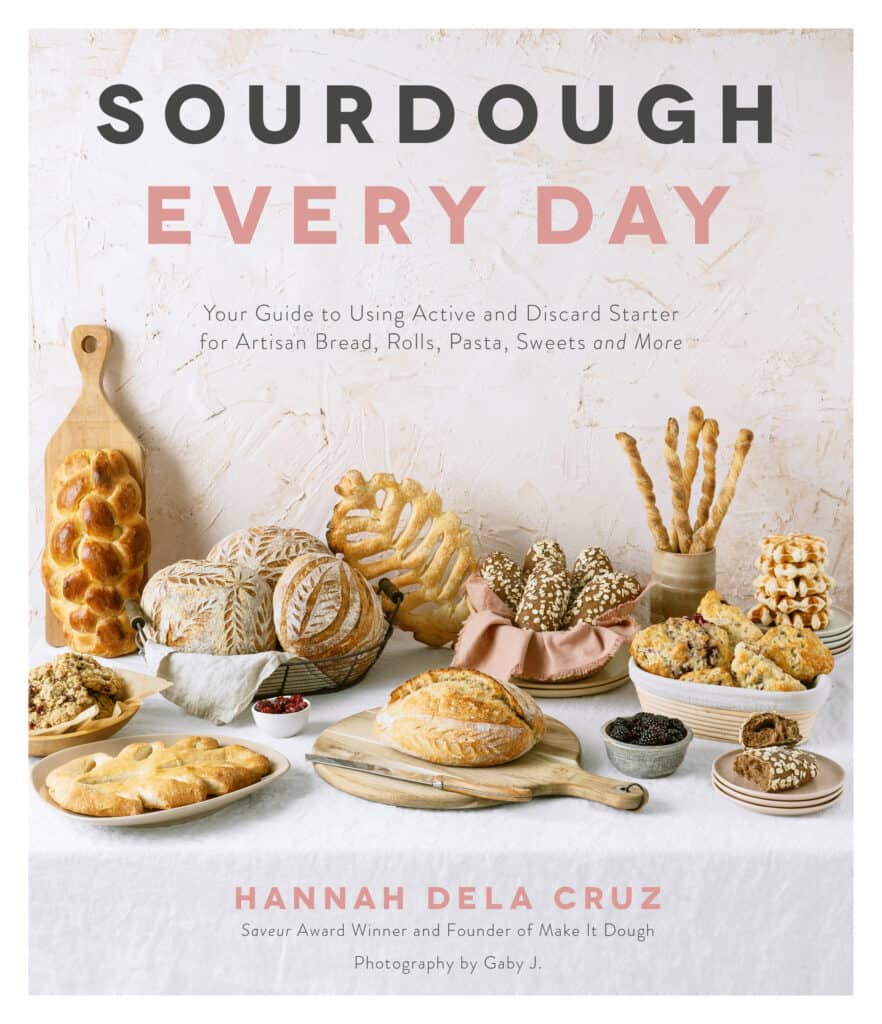 Hungry for more sourdough recipes?
My cookbook Sourdough Every Day has over 50 recipes for bread, pastry, cakes, cookies and even pasta - all using sourdough starter and discard
---