---
Looking for delicious Sourdough Discard Recipes? There are many different ways to use excess sourdough starter in delicious baked goods. It's become one of my favorite ingredients, it adds flavor, moisture, and the magic of fermentation to recipes. Learn how to use it to create delicious sourdough discard recipes so you never have to throw it away.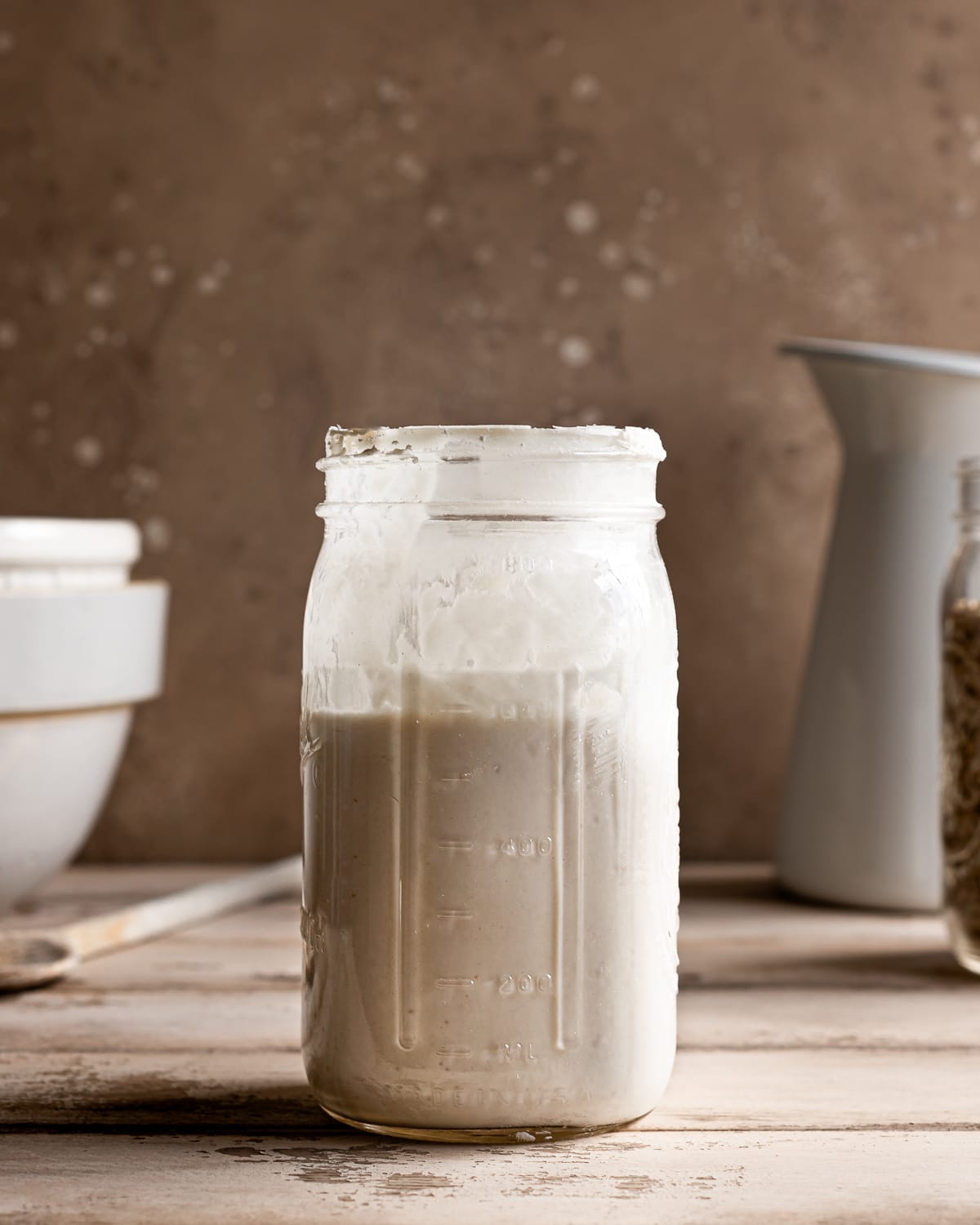 I remember the excitement of creating my first sourdough starter. When I was ready for my first feeding, I was completely bewildered by the instruction to throw away most of my sourdough starter.
Not wanting to feel like I was dumping money right into the garbage, I immediately began researching ways I can use my leftover sourdough discard. I discovered a whole world of possibilities that continues to inspire my baking today. In fact, my search for creative ways to use sourdough discard is what motivated me to start this blog.
What is sourdough discard?
Sourdough discard comprises any portion of your starter removed during feeding or not used for bread-making.
Maintaining a sourdough starter involves a crucial feeding process. Since the starter consists of a community of living microorganisms, regular additions of fresh flour and water are necessary to provide essential nutrients. To regulate its size, acidity, and overall health, a significant portion of the starter must be "discarded".
The term discarded is in quotation marks because you don't necessarily have to dispose of this portion of your sourdough starter. It can be stored in the refrigerator for later use or used in various other recipes, like the ones listed below.
Benefits of using sourdough discard
You can use your sourdough starter for more than just naturally-leavened bread! Sourdough discard imparts so many benefits to baked goods.
Flavor: Sourdough adds a delicious, nuanced flavor to desserts and savory baked goods. It adds a slight sour flavor without making them taste too off putting or acidic.
Moisture: There is a lot of water locked into sourdough discard, this adds more moisture which prevents baked goods from drying out and keeps them tasting fresher for days longer.
Tenderizer: The acidity in sourdough discard weakens gluten development and reacts with chemical leaveners which results in soft and fluffy baked goods.
Fermentation: Adding sourdough to baked goods also imparts the magic of fermentation. As dough or batter ferments, sourdough acts like a second stomach predigesting flour which makes baked goods much easier to digest. Fermentation also unlocks nutrients in wheat that our bodies cannot normally digest.
Active sourdough starter vs. sourdough discard
Both active sourdough starter and sourdough discard is a mixture of flour and water that has been fermented. Sourdough discard is any portion of the sourdough starter that is not used to make bread or to sustain your mother starter.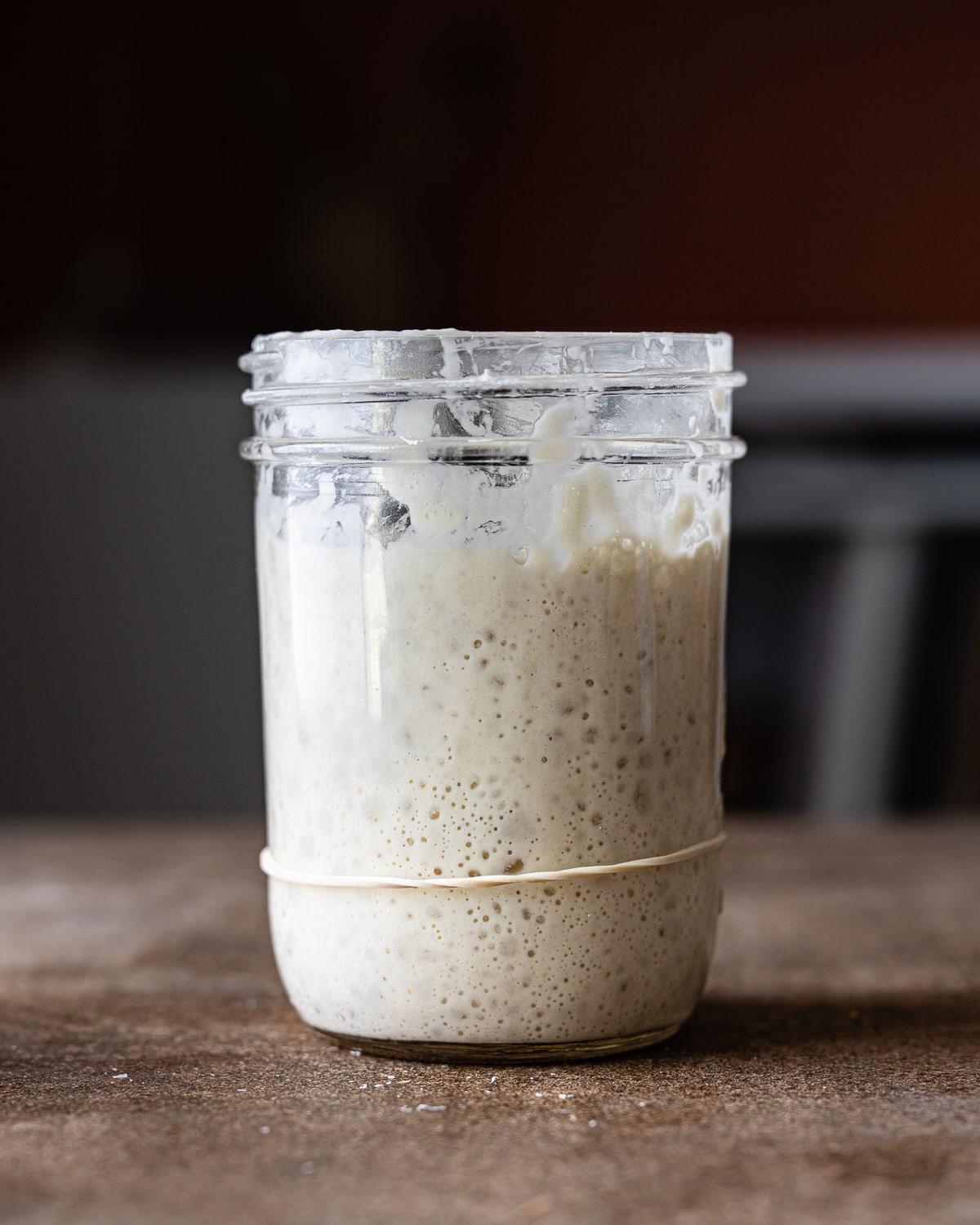 Storing your sourdough starter in the refrigerator significantly slows down yeast activity, often causing it to appear flat and lifeless. However, bacterial activity persists even in the cold environment and continues to acidify the culture (source: Scientific American).
How do you use starter discard in recipes?
Sourdough discard is simply a mixture of flour and water that has been fermented. It can be added to most dough or batter as long as you understand how to do it.
The sourdough recipes here on my blog call for a 100% hydration starter (this means it's made with an equal proportion of water and flour). To incorporate it into your bake, simply substitute it for a portion of the flour and water in your recipe. For instance, to add 113 grams (½ cup) of starter, remove 56 grams of flour and 56 grams of water.
However, it's important to exercise caution when adding sourdough discard to recipes. Many recipes include specific liquids for unique purposes; for example, egg whites provide airiness, and milk adds fat for tenderness.
Sourdough also contributes water, which can affect cookie spreading and cake texture. Crafting successful sourdough discard recipes requires thorough research and testing. If in doubt, opt for tried-and-tested sourdough discard recipes.
Can I add sourdough discard to bread recipes?
Sourdough discard, unlike an active starter, lacks the lively yeast activity needed to leaven bread effectively and is also acidic, which can weaken gluten structure. To achieve soft and fluffy bread, such as in my recipes for Crusty Sourdough Discard Bread, Simple Sourdough Discard Focaccia or Sourdough Discard Hot Dog Buns, you'll need to combine sourdough discard with commercial yeast. Sourdough discard can also be used alongside chemical leaveners like baking powder or soda to create quick breads like Sourdough Irish Soda Bread and Sourdough Banana Nut Bread, where its role is more about enhancing flavor rather than serving as the primary leavening agent.
How to store discarded sourdough
Each time I feed my starter, I save the portion typically thrown away in a large Mason jar, which I keep in the refrigerator. Since sourdough discard is not typically used for leavening bread, it's ok for yeast activity to die down and there's no need to feed it.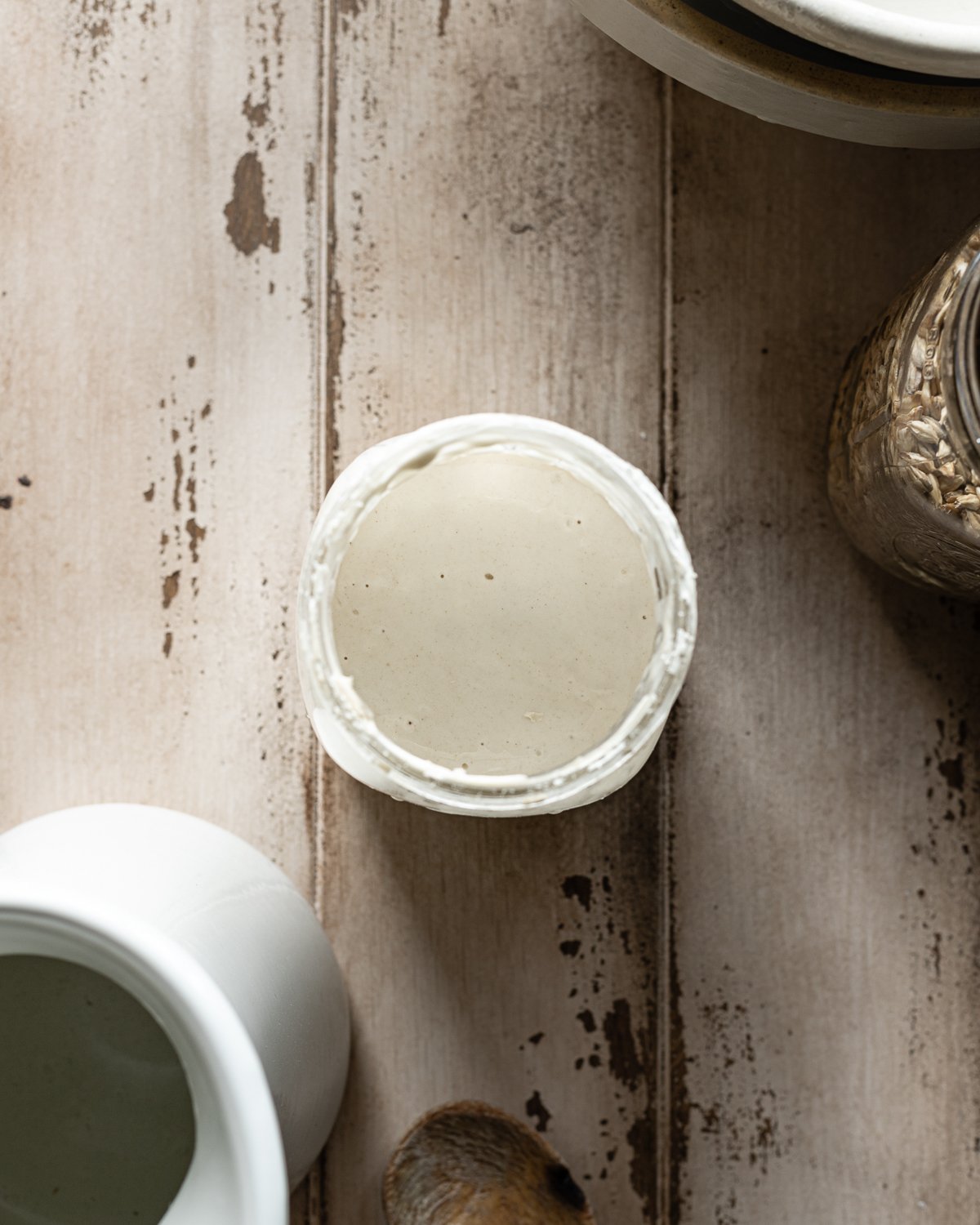 Does sourdough discard affect flavor?
How long you've kept your discard will have a major effect on the flavor of your baked goods. Excess starter that has been in the refrigerator for weeks will have developed more acidity and will have a tangier flavor. While, discard from a starter that was recently fed will taste sweeter. Both will work for every recipe but will impart a different taste to the finished product.
My Top 15 Favorite Sourdough Discard Recipes
There are so many amazing savory and sweet recipes you can make using leftover sourdough starter. It adds a delicious flavor and imparts moisture to recipes which keeps bakes tasting fresher for much longer. You can also use sourdough discard to ferment recipes which makes them healthier and easier to digest.
go to all sourdough discard recipes →
Sourdough Discard FAQs
How long is sourdough discard good for?
You can use sourdough discard as long as it doesn't grow mold. That's because the bacteria in sourdough starter creates an extremely acidic environment that is naturally resistant to mold and other harmful pathogens. Keeping your starter in a cooler environment, like your refrigerator, also drastically slows down fermentation which works to prevent the growth of mold. 

How do I know if I need to throw my sourdough discard away?
Sourdough discard is naturally resistant to mold and bacteria that cause spoling. However, if you see any fuzzy growth or blue, green, orange or pink on the surface of your discard throw all of it away immediately. 

Another reason I would throw my discarded starter out is if I notice any off-putting aromas. Since I mainly use it to add flavor to my bakes, if it begins make my recipes taste off, I just throw it out and start with a fresh jar.

There's a thin layer of dark liquid on top of my sourdough discard. Is it still safe to use?
There's a good chance that your sourdough discard will produce a dark liquid commonly called hooch. Hooch is alcohol, a totally harmless byproduct of fermentation. You can either pour it out, skim it off, or stir it in. 
I don't have any discard. Can I still make these recipes?
Absolutely! Just feed your starter with enough flour and water to create as much as each recipe calls for. Your starter won't have a strong flavor, but it will work perfectly in each recipe.
Can I use sourdough discard to make a new sourdough starter?
Absolutely! You can take a portion of sourdough discard and add a few grams of flour and a few grams of water to create a healthy active sourdough starter. You may need to feed your revived starter a few more times before its ready to make bread.