Looking for ways to use up your sourdough discard? There are so many easy, delicious and creative ways to use up excess sourdough starter. I'll show you how to save, use and store leftover sourdough so you never feel like you're wasting starter. Plus share my Top 10 Sourdough Discard Recipes!
What is sourdough discard?
Sourdough discard is any portion of your starter that you are not using to make bread. As part of the feeding process, a large portion of your sourdough starter needs to be thrown away or discarded. Instead of putting the portion of my starter I am not using in my bread recipes in the garbage, I place it all in a separate container. I've accumulated tons of discard as part of my regular sourdough maintenance routine, so part of my sourdough journey has involved making creative and delicious recipes using discarded sourdough as an ingredient.
Benefits using leftover starter
Sourdough discard has become my absolute favorite ingredient. Almost everything that comes out of my oven has at least a little bit of excess starter included in the recipe. It adds a really nice nuanced flavor to desserts and savory baked goods, without making them too sour.
Excess sourdough also adds other benefits, like moisture that helps baked goods taste and stay fresh for days longer. If you allow your batter or dough made with sourdough discard to ferment it even imparts all the benefits of long fermentation, making food easier to digest and the nutrients in them more bioavailable to our bodies.
How to store discarded sourdough
Each time I feed my starter, I place the portion which I would normally throw away in a large Mason jar, which I store in the refrigerator. Because it's not used as a leavener in many recipes, you won't ever have to feed it.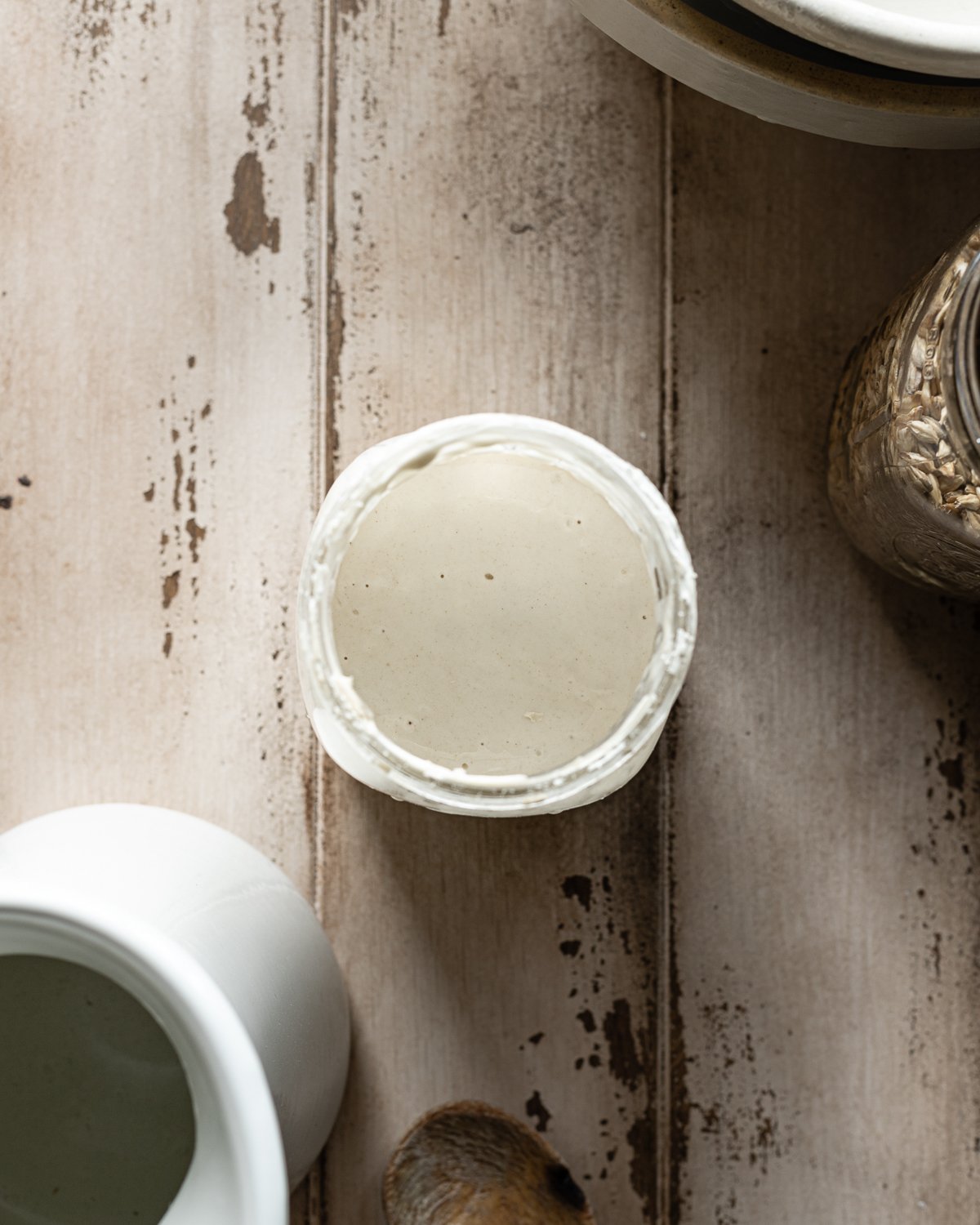 Top 10 Sourdough Discard Recipes
Sourdough Discard Scones
Tender and cakey these Sourdough Discard Scones are the perfect quick bake for a seriously hearty breakfast. Serve with your favorite jam and cream, and you are sure to impress your family and friends with this new delicious treat.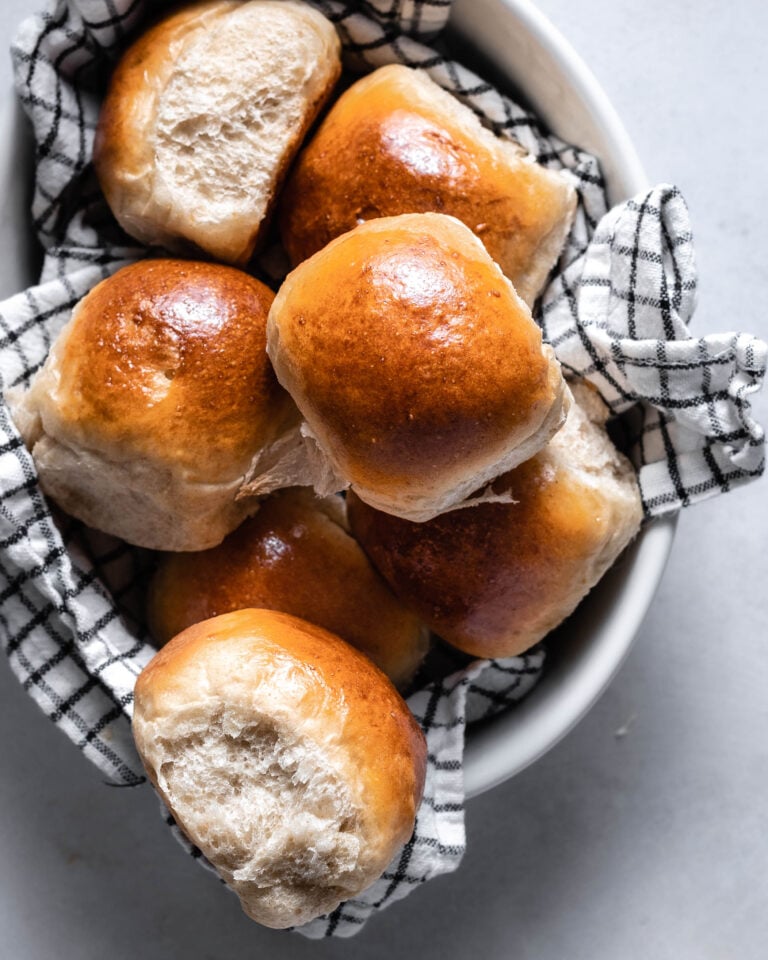 Sourdough Discard Rolls
These Sourdough Discard Rolls are so unbelievably soft, pillowy and plush. By using a combination of sourdough discard and instant yeast, you can have delicious, flavorful rolls on your dinner table in less than 2 hours.
Sourdough Discard Sandwich Bread
Nothing beats a classic, this soft, fluffy Sourdough Discard Sandwich Bread is perfect for sandwiches and toast. This recipe marries the convenience of commercial yeast and the flavor of sourdough discard for a loaf that comes together in a few hours instead of days.
Sourdough Pasta
Fresh pasta is so much easier to make than it seems. Just like baking bread, I was always intimidated by making fresh pasta but after making Sourdough Pasta for the first time, it's been my absolute favorite way to use up my excess discard. 
Sourdough Discard Biscuits
You won't believe the flaky, buttery layers in these Sourdough Discard Biscuits. These homemade biscuits are so simple to make and are made so much better with a little tang from sourdough discard.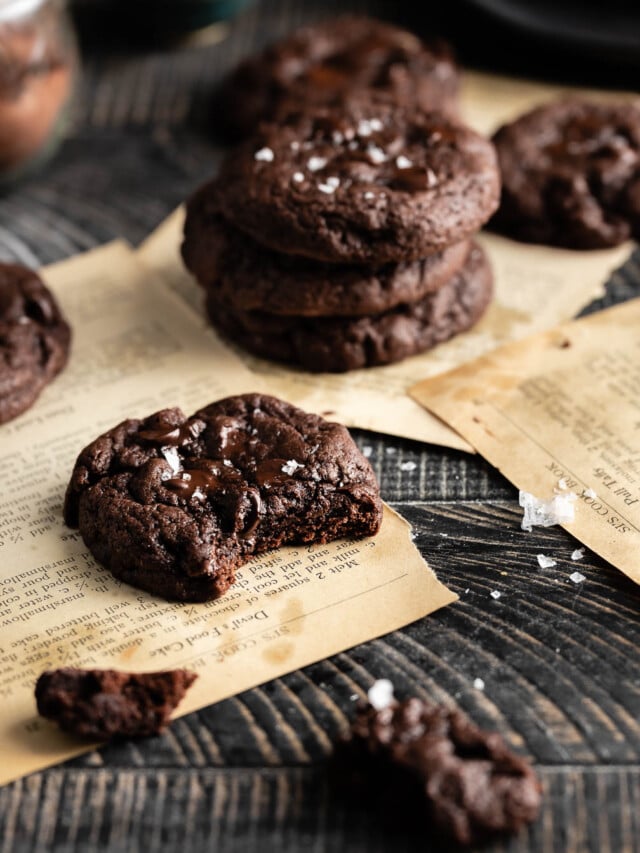 Sourdough Chocolate Cookies
Soft and fudgy, these Sourdough Chocolate Cookies are made with three types of chocolate. Sourdough discard adds a delicious tang that perfectly balances the rich flavor of chocolate.
Sourdough Oatmeal Cookies
These Sourdough Oatmeal Cookies are crispy on the outside and chewy on the inside with a great nutty flavor thanks to the addition of browned butter. Incorporating a little bit of sourdough discard to these oatmeal cookies adds a delicious tang. 
Sourdough Cornbread
Buttery sweet sourdough cornbread with a slight tang thanks to the addition of sourdough discard. This recipe uses a unique baking technique that results in a fluffy, cloud-like texture that you will absolutely love. What makes this cornbread recipe unique? This is not your traditional or average cornbread recipe. Instead of mixing the butter in
Sourdough Waffles (Quick or Overnight)
Making these Crispy Sourdough Discard Waffles has become my favorite way to start the day. Topping them with a super easy homemade blueberry syrup makes for an extra special (but low effort) breakfast.
Fluffy Sourdough Discard Pancakes
Slightly tangy and extremely fluffy, you'll love using your discard to make these sourdough pancakes. If you plan ahead you can make the batter overnight or the same day for a quick breakfast.
go to all sourdough discard recipes →
Frequently Asked Questions
How do you use starter discard in recipes? 
Just like sourdough starter, discard is simply flour and water. To add it to any recipe, simply substitute it for a portion of each. However, don't be too quick to just chuck your discard starter into any recipe. Often, the liquid included in recipes serve a specific and special purpose. In recipes like chewy cookies, adding excess water will cause them to spread and become crisp. Considerable research and careful testing are needed to create delicious sourdough discard recipes!
How long is sourdough discard good for?
Technically, your starter discard is good to use unless it grows mold. That's because the bacteria in sourdough starter creates an extremely acidic environment which is naturally resistant to mold and other harmful pathogens. Keeping your starter in a cooler environment, like your refrigerator, also drastically slows down fermentation which also works to prevent the growth of mold. 

If in doubt check for any fuzzy growth or the appearance of blue, green, orange or pink on the surface of your discard. If you notice any of this, throw all of it away immediately. 

There's a good chance that your sourdough discard will produce a dark liquid commonly called hooch. Hooch is alcohol, a totally harmless byproduct of fermentation. You can either pour it out, skim it off, or stir it in. 

Another reason I would throw my discarded starter out is if I notice any off-putting aromas. Since I mainly use it to add flavor to my bakes, if it begins make my recipes taste off, I just throw it out and start with a fresh jar. 
I don't have any discard. Can I still make these recipes?
Absolutely! Just feed your starter with enough flour and water to create as much as each recipe calls for. Your starter won't have a strong flavor, but it will work perfectly in each recipe.
Does sourdough discard affect flavor?
Yes! How long you've kept your discard will have a major effect on the flavor of your baked goods. Excess starter that has been in the refrigerator for weeks will have developed more acidity and will have a tangier flavor. While, discard from a starter that was recently fed will taste sweeter. Both will work for every recipe but will impart a different taste to the finished product.