Hi! I'm Hannah.
I'm the voice, baker and creator behind Make It Dough.
Thanks for visiting my blog where I share sourdough bread recipes, creative sourdough discard ideas and tips that help bakers make better bread in their home kitchens.
I started this blog in 2018 to document my foray into sourdough bread baking. Along the way, it helped me discover a passion for recipe development and food photography. Today, I've transformed Make It Dough into a thriving business.
Although a lot has changed since I created my sourdough starter so many years ago, this blog continues to be my love letter to sourdough and its many wonderful uses.
I'm currently living happily in Tucson, AZ with my boyfriend Joel, our dog Geordie and our three cats Zoey, Penny Lane and Sergeant Pepper.
---
My Story
Growing up in a Filipino household endowed me with a deep appreciation and love for food. Filipinos show their affection through acts of service, and the most loving act is preparing a meal for those you care for the most. Some of my most cherished childhood memories are of my family sitting around our dinner table enjoying a meal together.
I developed a love affair with my oven after baking a batch of oatmeal chocolate chip cookies with my older sister. I was about 10, and although I'd already had a pretty voracious sweet tooth, I had never known the wonders of creating something with my own hands and eating it still warm from the oven. I've been hooked ever since. Although I never imagined pursuing a career in food, I always retreated to my kitchen on particularly stressful days. Every time I was absorbed in creating dough or batter all my problems would slowly fall away and I knew by the time that I pulled whatever it was I was baking out of the oven that everything would be OK.
I became enthralled with sourdough after becoming completely burnt out working as a publicist for almost a decade. With no direction and uncertain of what would come next, the simple act of refreshing my starter provided much-needed structure and gave me something to look forward to every day. I discovered a passion for bread making which helped me realize that what I loved most in life was retreating to my kitchen to make food for the people I love.
Today, I'm so fortunate to share my food with people all over the world through the sourdough recipes I publish here on Make It Dough.
---
Stay Up to Date
---
Sourdough has truly changed my life
In 2019, Make It Dough was awarded the Reader's Choice Award for Best Special Interest Blog by Saveur Magazine. The following year, I published my very first cookbook, Sourdough Every Day. A book that showcases my love for sourdough discard. In 2022, I released my first ever virtual sourdough course in partnership with one of my favorite brands, Central Milling, on How to Make Sourdough Bread.
My journey with sourdough is a testament that pursuing your passion is completely worthwhile and that you owe it to yourself to live a life that's only filled with the things that you love.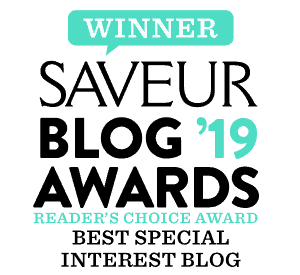 Latest Recipes
Keep in Touch!
If you have questions about recipes or ways we can work together, I'm only one email away! Feel free to reach out to me anytime at hello@makeitdough.com.