Chocolate and sourdough are a match made in heaven, here you'll find a collection of my favorite Sourdough Chocolate Recipes!
Sourdough starter and sourdough discard add a delicious tang to chocolate dessert and bread recipes. The fermentation process imparts a depth of flavor that helps balance the rich, sweet bitterness of chocolate.
Satisfy your sweet tooth with these sourdough chocolate recipes that are perfect for dessert or even breakfast.
My Favorite Chocolate Sourdough Recipes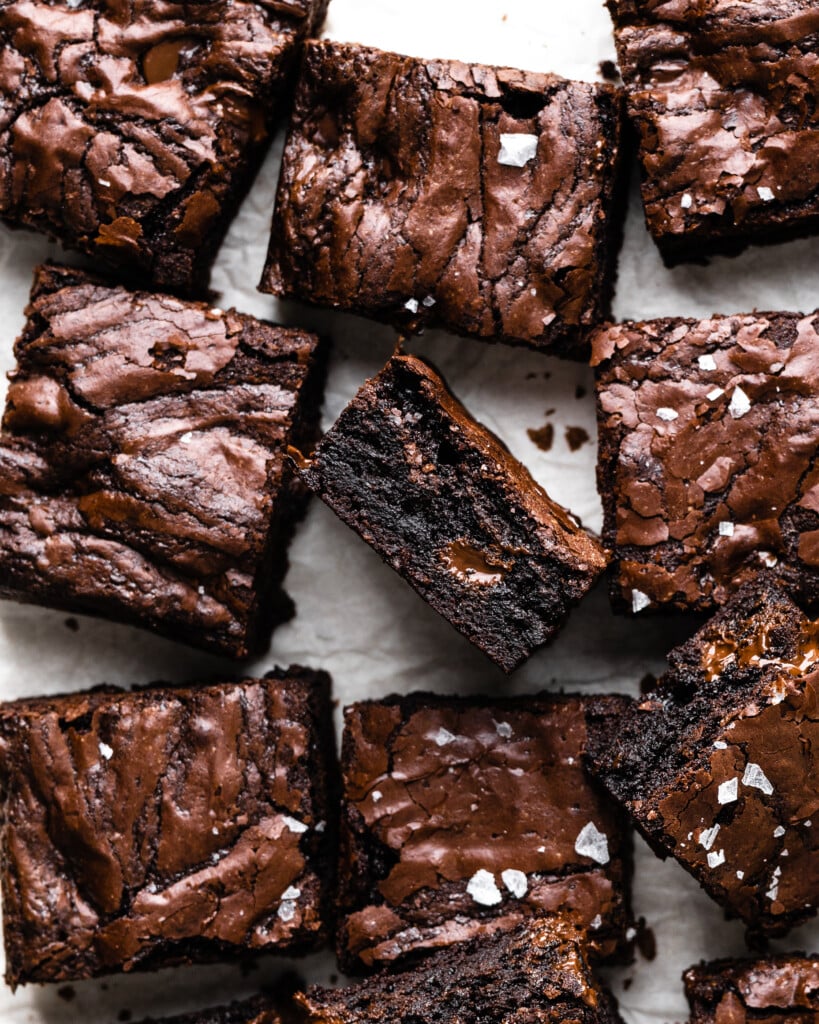 Sourdough Brownies
Rich, and chewy with an irresistible shiny top, this Sourdough Brownie recipe is pretty darn close to perfect. Sourdough discard adds a delicious tang that makes this ultimate chocolate treat even more satisfying.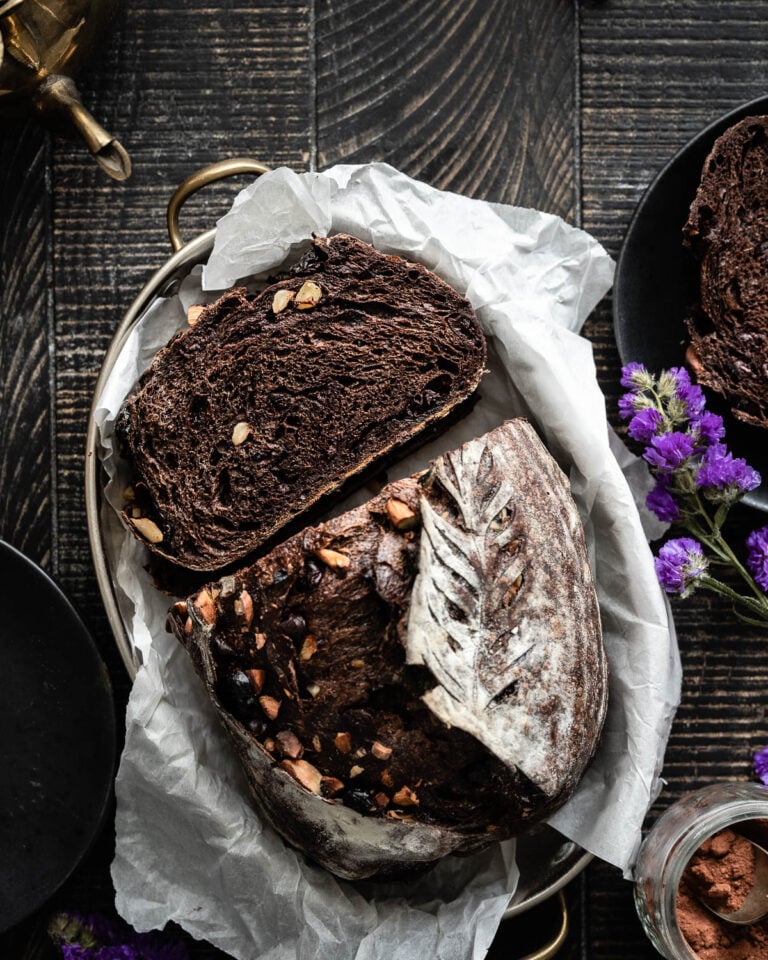 Chocolate Sourdough Bread
Light and airy with a ton of rich chocolate flavor, this Chocolate Sourdough Bread is a decadent twist on sourdough bread. Loaded with dried cherries, almonds and chocolate chips, this indulgent bread will be the perfect centerpiece for any dinner party.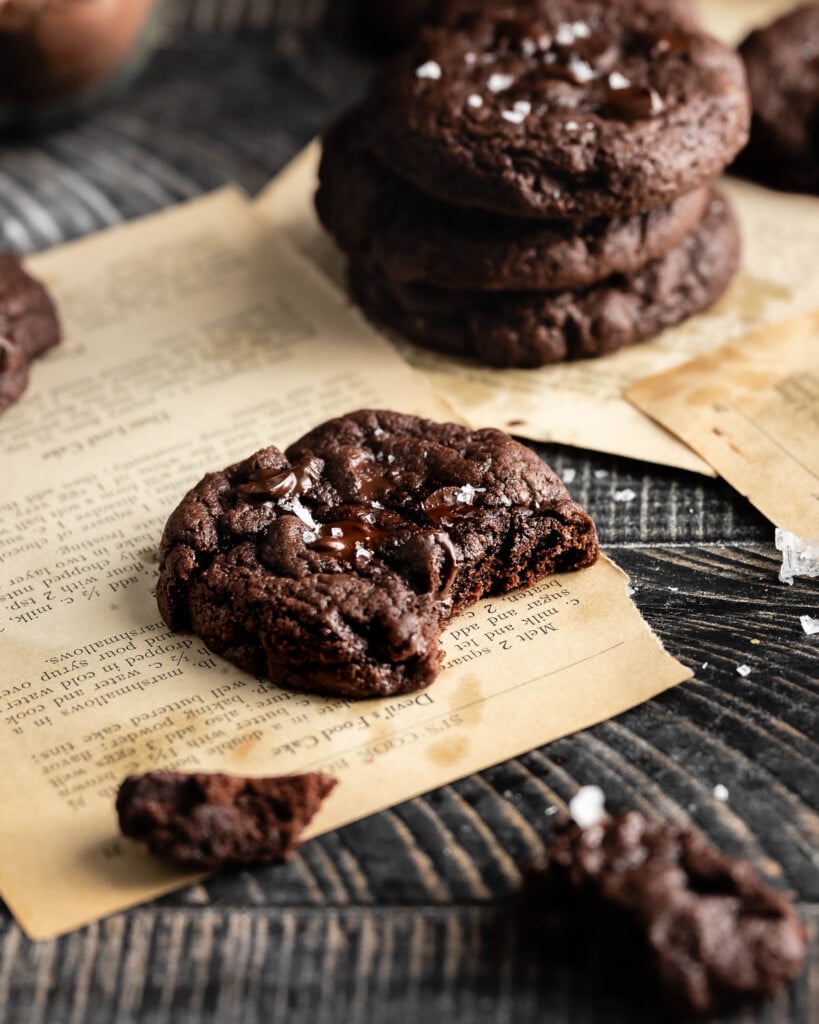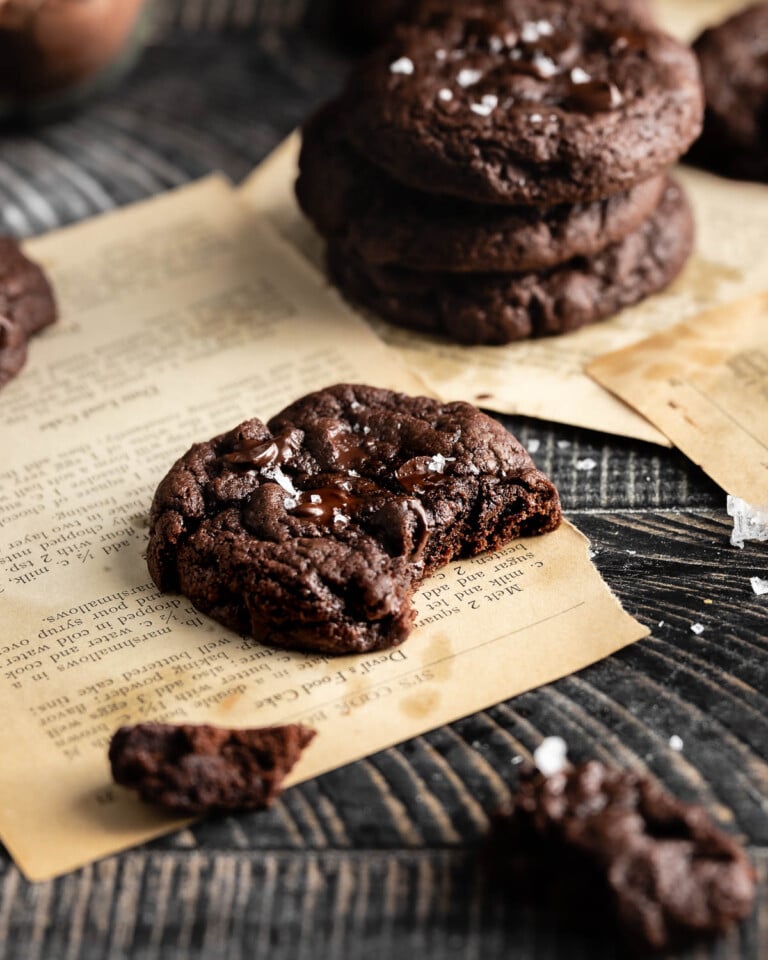 Sourdough Chocolate Cookies
Soft and fudgy, these Sourdough Chocolate Cookies are made with three types of chocolate. Sourdough discard adds a delicious tang that perfectly balances the rich flavor of chocolate.
Sourdough Discard Chocolate Cake
If you want an intensely rich, fudgy and tender Chocolate Cake made completely from scratch using sourdough discard, then look no further. This Sourdough Chocolate Cake is so decadent, you won't believe how simple it is to make.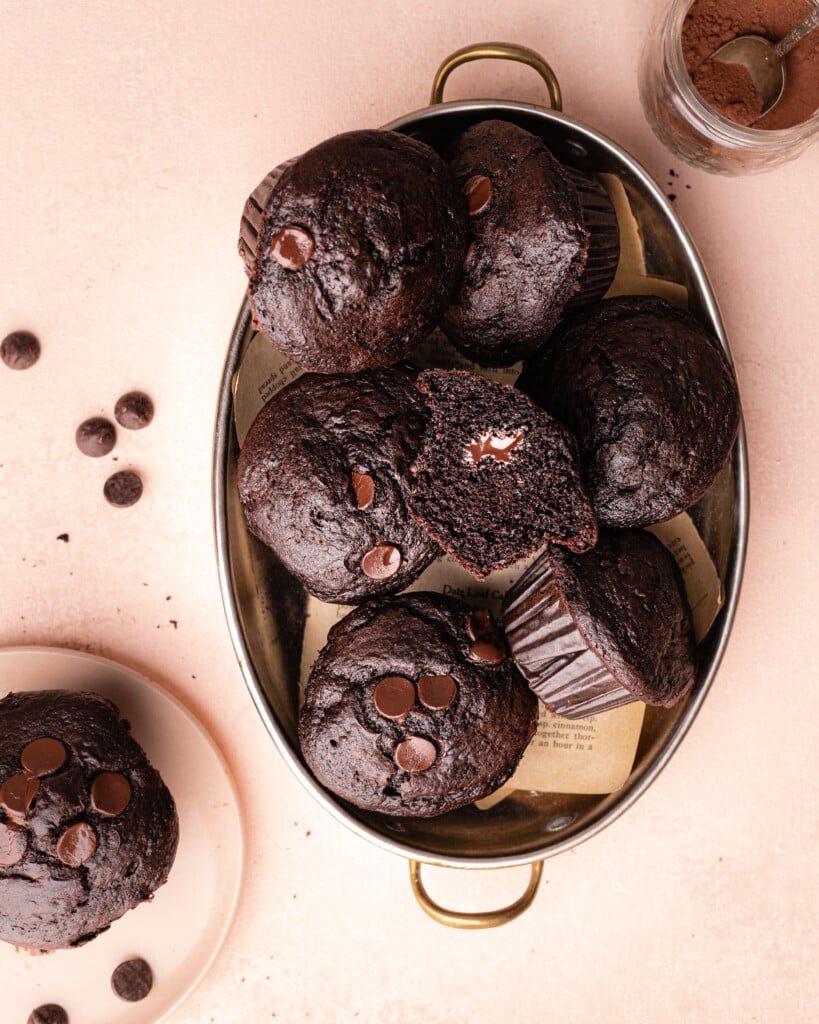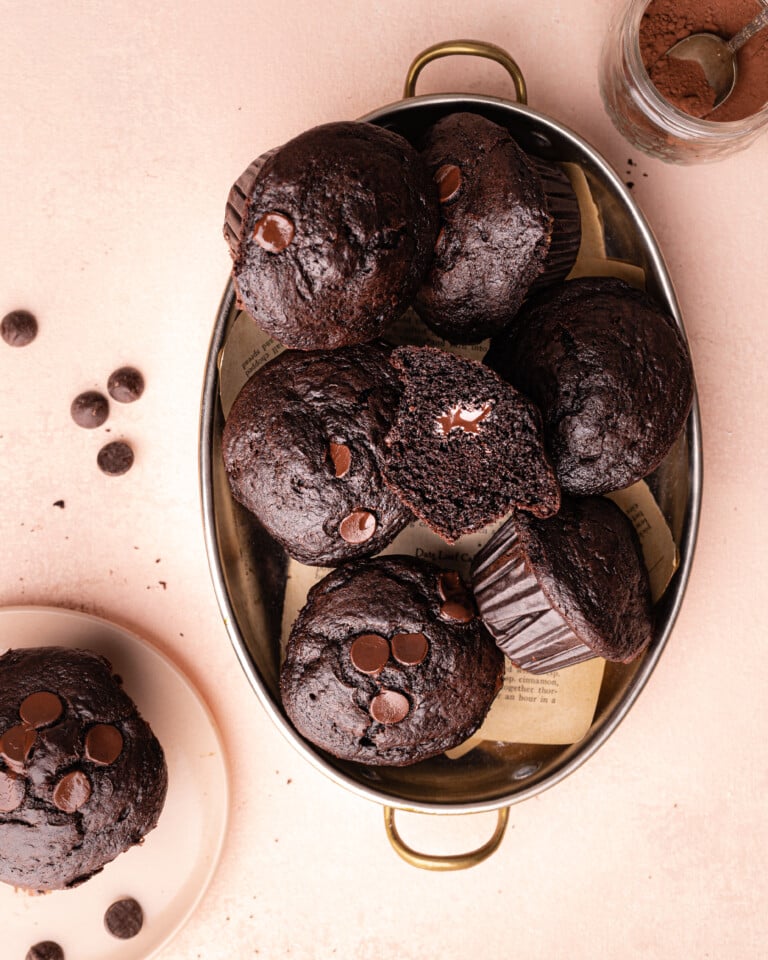 Sourdough Chocolate Muffins
These Sourdough Chocolate Muffins are decadent, with a light and delicate texture. Sourdough discard and sour cream keep these muffins tender with a delicious tang that complements their rich chocolate flavor. These are perfect for an indulgent breakfast or a rich dessert.
browse all my chocolate sourdough recipes →
Want the recipe for my Sourdough Chocolate Zucchini bread?
Join my newsletter to get this email exclusive recipe sent straight to your inbox. Just fill out the form and CONFIRM your subscription.
It's free! I promise I'll never send you spam and you can always unsubscribe.
You may also like