My collection of Eggless Sourdough Recipes. These bakes prove that high prices don't mean you can't bake delicious dessert and bread recipes.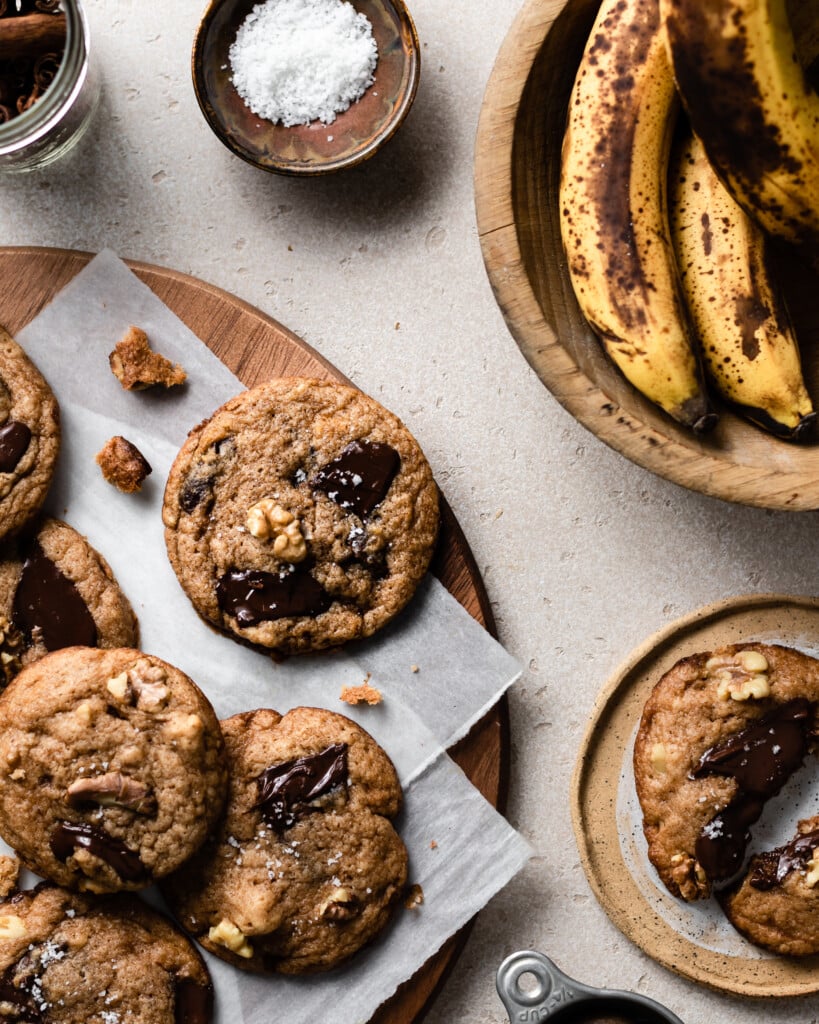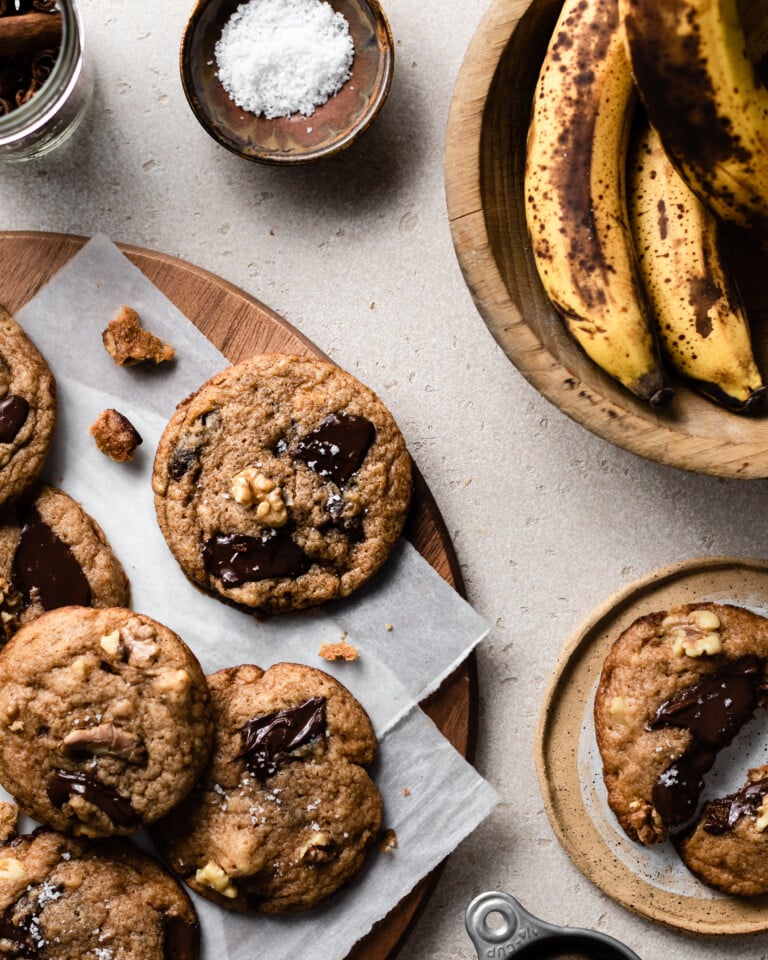 Sourdough Banana Cookies
Just like the edge of a loaf of banana bread, these Sourdough Banana Cookies are chewy, caramelized and slightly crisp. This no-frills eggless cookie uses overripe bananas and sourdough discard so you can feel good about using ingredients you may otherwise throw away.
Sourdough Potato Bread
Sourdough Potato Bread is the softest, most delicious "white bread" you've ever tasted. Soft and fluffy with just the right amount of bite and the perfect texture for sandwiches or toast.
Sourdough Wheat Crackers
Thin and crispy, these Sourdough Discard Crackers have a delicious cheesy flavor that you only get with sourdough. This quick and easy recipe will be your new favorite way to use up your sourdough discard.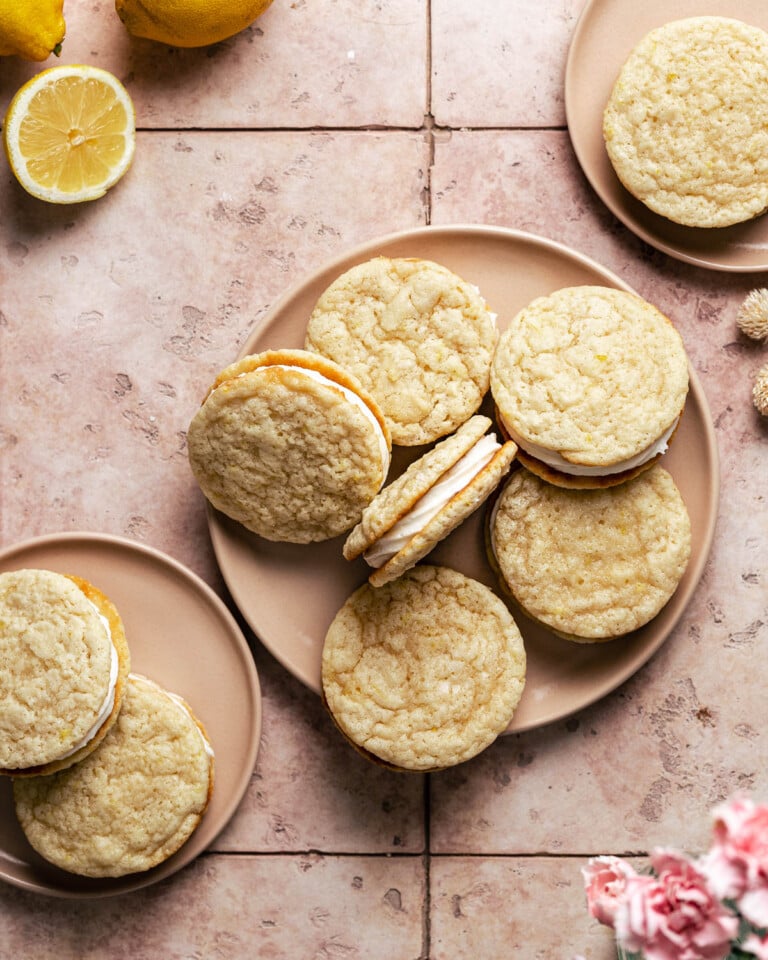 Sourdough Lemon Cookie Pies
Tangy, sweet and loaded with bold lemon flavor, you'll love these Sourdough Lemon Cookies Pies. Two soft, chewy cookies with a fresh lemon filling sandwiched in the middle, you'll love these bright zesty treats.
Sourdough Discard Biscuits
You won't believe the flaky, buttery layers in these Sourdough Discard Biscuits. These homemade biscuits are so simple to make and are made so much better with a little tang from sourdough discard.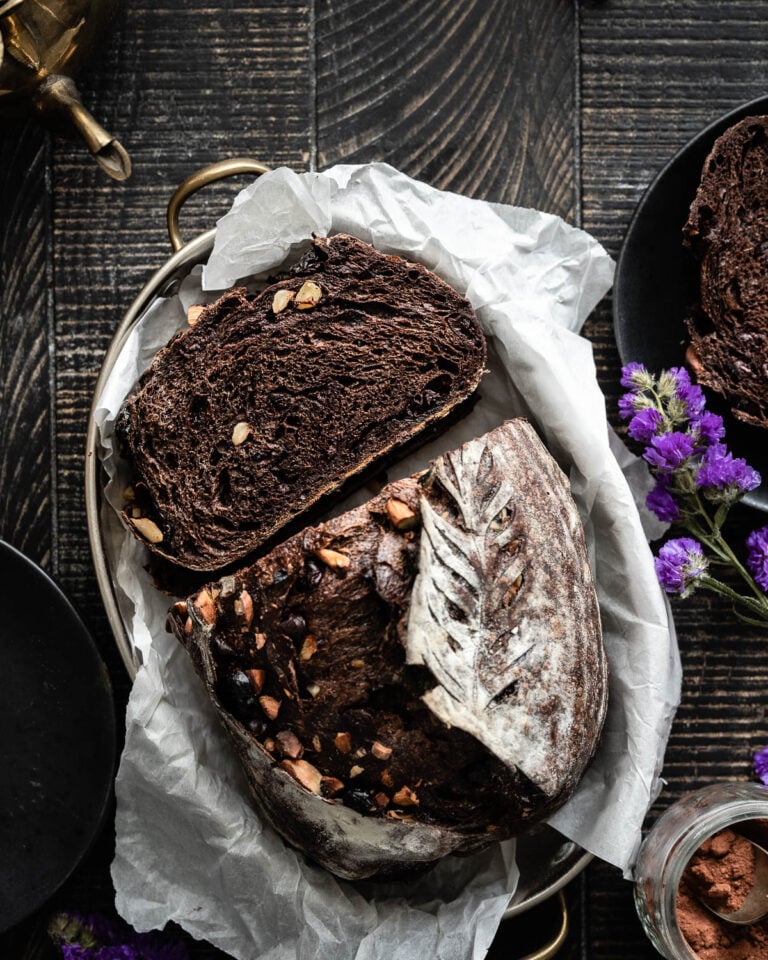 Chocolate Sourdough Bread
Light and airy with a ton of rich chocolate flavor, this Chocolate Sourdough Bread is a decadent twist on sourdough bread. Loaded with dried cherries, almonds and chocolate chips, this indulgent bread will be the perfect centerpiece for any dinner party.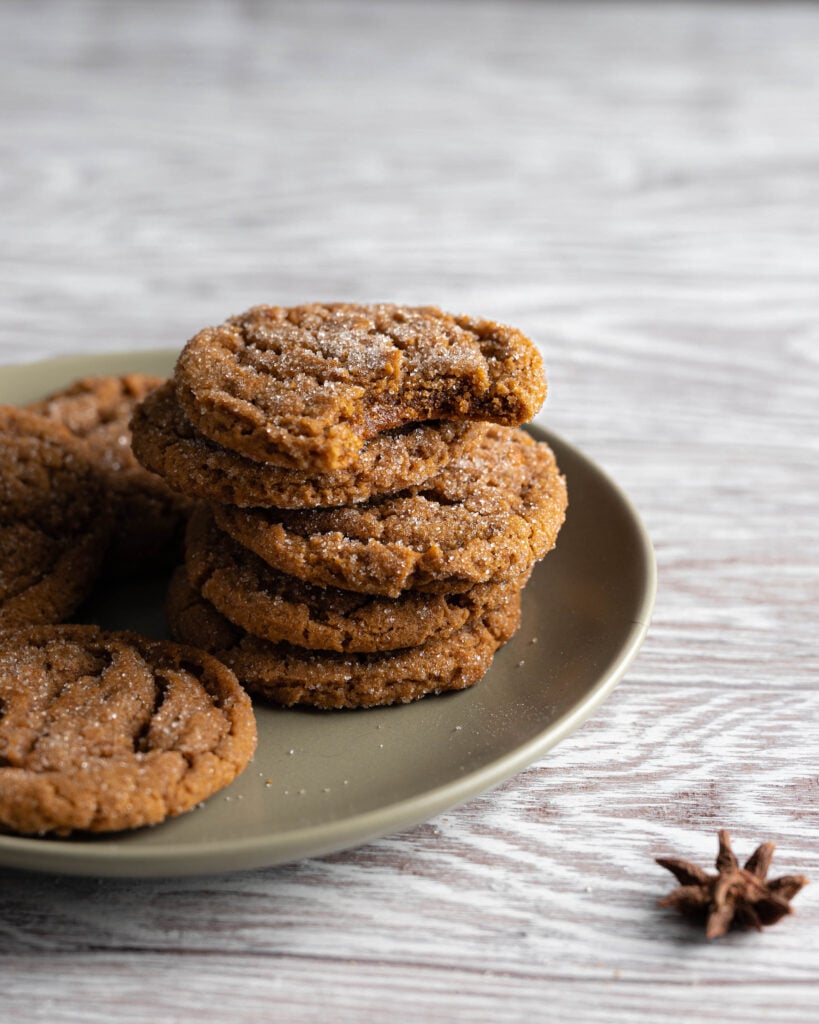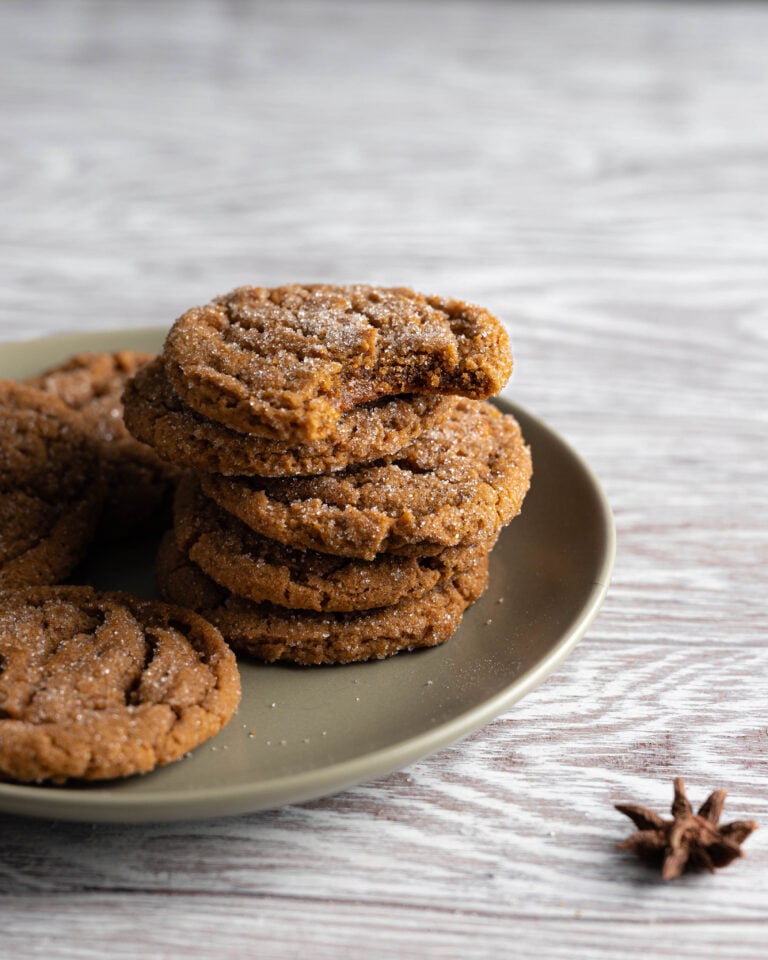 Chewy Sourdough Molasses Cookies
Molasses and sourdough are a match made in cookie heaven! You'll love the taste and texture of these Sourdough Molasses Cookies. Perfectly spiced, seriously chewy with a crunchy, crackly top, these cookies develop an even more delicious texture days after being baked
Spelt Sourdough Bread
Spelt Sourdough Bread is a delicious crusty loaf with a naturally sweet and nutty flavor. A little bit of bread flour adds lightness creating a delicate and airy bread that allows the natural sweetness and tenderizing qualities of spelt to shine.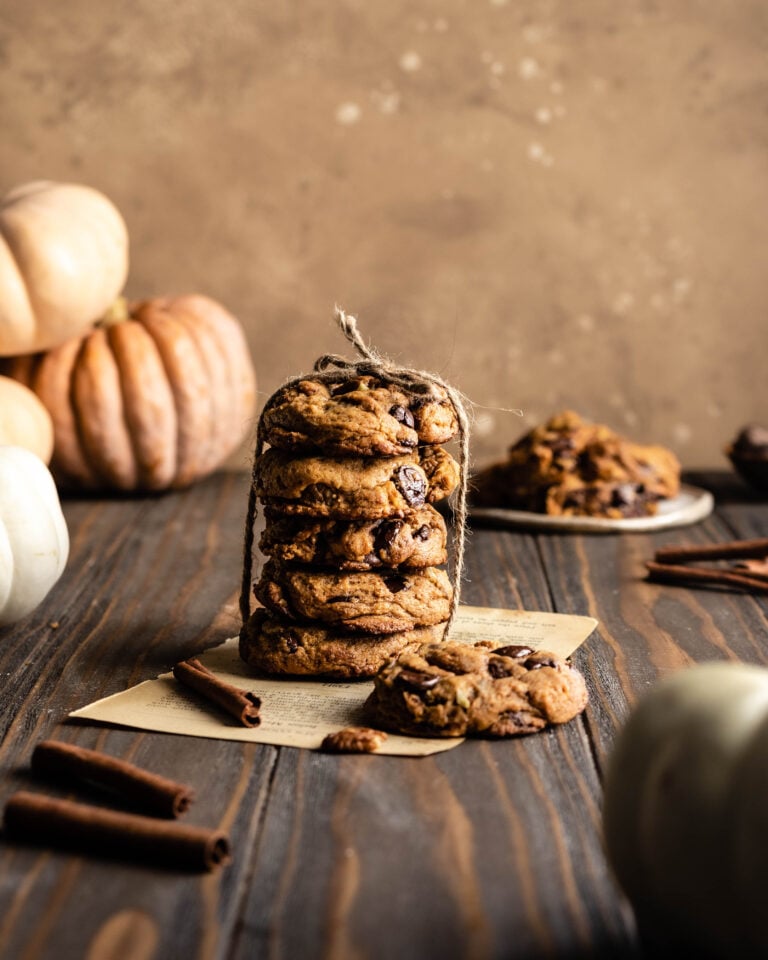 Sourdough Pumpkin Cookies
These Sourdough Pumpkin Cookies are soft, chewy, with a delicious earthy flavor thanks to the addition of pumpkin puree! A quick one-bowl recipe that tastes even better a few days after they are baked.
Sourdough Butter Swim Biscuits
Easy and uncomplicated, these Butter Swim Biscuits are the perfect last minute breakfast. A little bit of sourdough discard in the batter adds a delicious tang. The biscuit batter is baked in a pool of melted butter, the result is a tender, cakey biscuit that's delicious served with a pat of salted cultured butter and
Want the recipe for my eggless sourdough apple ginger cookies?
Join my newsletter to get this email exclusive recipe sent straight to your inbox. Just fill out the form and CONFIRM your subscription.
It's free! I promise I'll never send you spam and you can always unsubscribe.